I admire the parents who attend my classes; they are thoughtful, wise, and have the most provocative questions. One day, they came to class feeling discouraged, this is what they said, "We like what we do with our children: providing freedom, validating their feelings, spending time together – connecting, but there are times when we feel it is never enough for our preschool-age children. We feel resentful sometimes and discouraged."
A few thoughts came out of this conversation:
1. Perspective
We cannot trade empathy for good behavior. It just doesn't work like that. So we might need to start by changing our expectations of the outcome when we validate our child's feelings.
Go for ice cream, laugh, and connect!! Spending time with your child one-on-one will help him feel loved, safe, needed, and important. In addition, it also might affect his behavior in a positive way. Just don't try to go there with the expectation, if I do this ____, you have to do this _____.
Go there with the expectation, when I do this _______, I hope that I am fostering your emotional intelligence, helping you feel secure and comfortable with different feelings.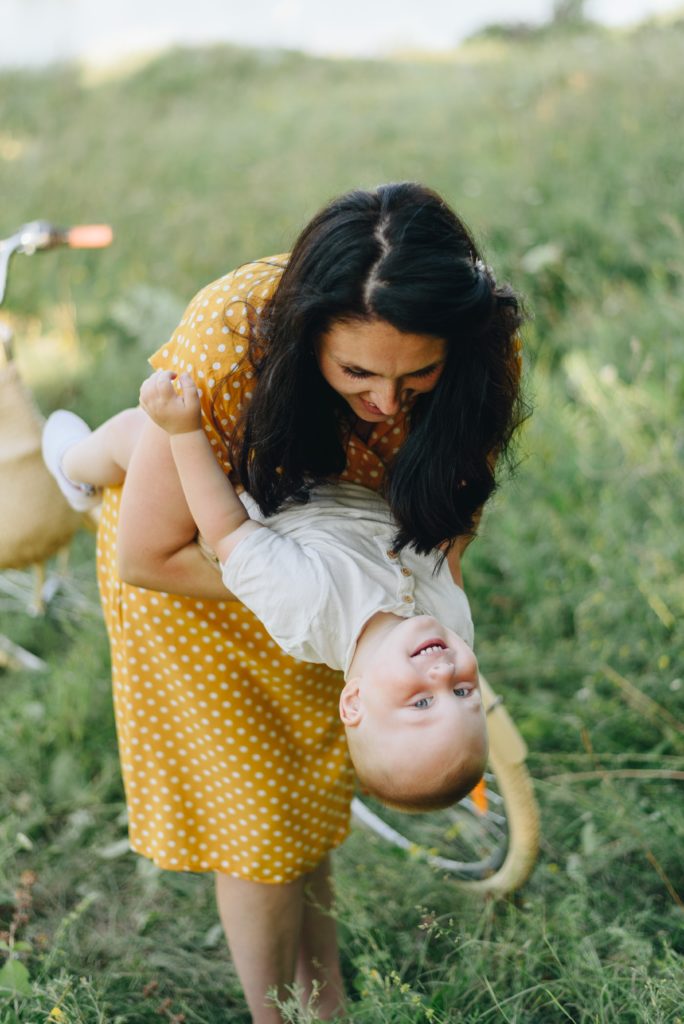 2. Connection
Connection is one of the most important needs human beings have. This is why – always start with the connection first before any corrections and requests.
Sometimes a very short gesture: hug, touch, look, or soft words can change the whole dynamic. For any child, it is very important to have a parent who is emotionally responsive. Parents who send a message: "I hear you, I see you."
Connection through humor and playfulness – helps the tension to go down, children feel at ease, and parents too. Bring silliness into the process of washing hands, putting socks on, or getting out of the house.
3. Tolerating disappointments
Sometimes we might believe that if we validate all types of feelings, it means we give in to what they are asking for. As well as having to allow any kind of behavior. One time, I was talking to Melani Ladygo. She said that respect is not doing what your child asked you to do. It is to listen and take it into consideration.
So, after a fun day out with your child, he still wants to have more time with you. You can listen, acknowledge, empathize, and tolerate his disappointment. Allow him to cry or pout; don't try to convince him that he had enough good time.
4. Unmet needs
Ask yourself what else might be going on. What kind of unmet needs might be involved?
Maybe:
your older child started school,
he overheard a heated conversation between his parents,
something happened between him and his friend.
5. Parents' needs
Parents need a break and recharge too. We do not always even permit ourselves to rest or have fun. Eventually, it does make us snap or feel resentful. Try to add to your "to-do list" a short break for 10-15 minutes – what will it be? Ask for help, and trade with your partner the time you spend with your children. Brainstorm other ideas! Sometimes it could be as small as being able to go to the bathroom alone for five minutes.
Wishing you all the best in the difficult yet exciting journey of parenting!
Let me know if you need more information about RIE® Parent-Infant Guidance™ Classes..
Warmly,
Teacher Kira