The first year of your child's life, parents often feel alone and without support. Join our parenting classes and share what may seem like mundane trials and tribulations – "I can't seem to have time to go to the bathroom" – and learn how you can nurture yourself as well as your newborn.
We would like to invite you to a RIE® Certified Parent-Infant Guidance™. This class will allow you to:
slow down,

feel confident,

observe,

trust,

appreciate your child.
During the class we will talk about how to create a supportive environment for our children, how our loving and respectful way of caring for a baby will lead to cooperation in the family, and answer other questions you might have.
* RIE (pronounced "rye") is the acronym for Resources for Infant Educarers®, a non-profit co-founded by Magda Gerber and pediatric neurologist Dr. Tom Forrest in 1978. Gerber was well known for introducing the idea of respecting infants and seeing them as confident, competent individuals. The organization carries on her mission of improving the care of infants worldwide.
Classes meet once per week for 1 1/2 hours for 8-week sessions. We offer 5 sessions per calendar year.
Schedule 2017-2018 :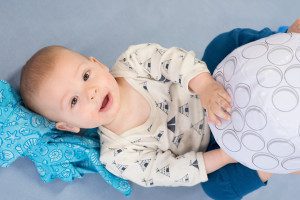 Our address: We are excited to announce our fabulous new location at 975 E. Green Street, Pasadena, CA 91107. We look forward to seeing you there!