Doesn't this sound silly that you need a class to provide the freedom of movement for your child?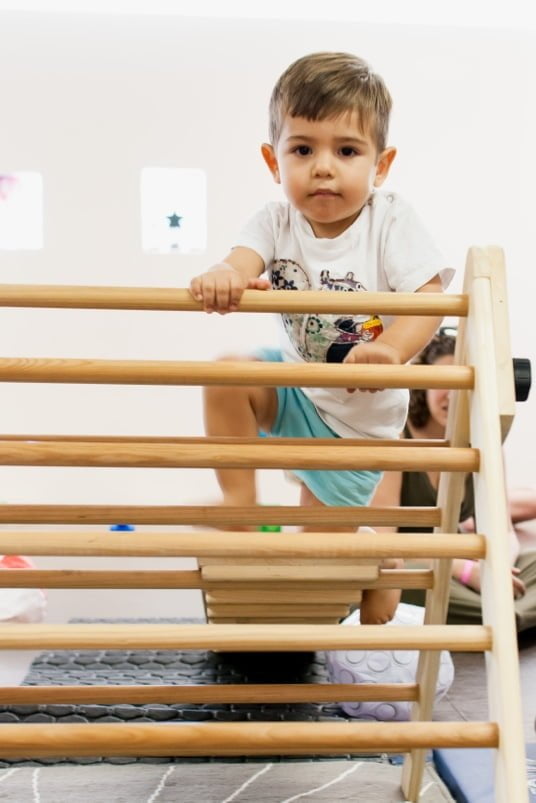 Couldn't you do this at home?
In class, we talk about:
devices (e.g., walkers and jumpers) that can be unhelpful and possibly even harmful for a child's development

how to create an environment that will support your child's freedom of movement while being safe for his/her exploration

not placing children into positions they couldn't place themselves into

support children who are climbing, allowing them to take risks, allowing them to experience falls and at the same time, keeping them safe.
When we allow children to move naturally and freely, they can learn to move with coordination and grace. In RIE classes, children are given the opportunity to experience physical and cognitive challenges.